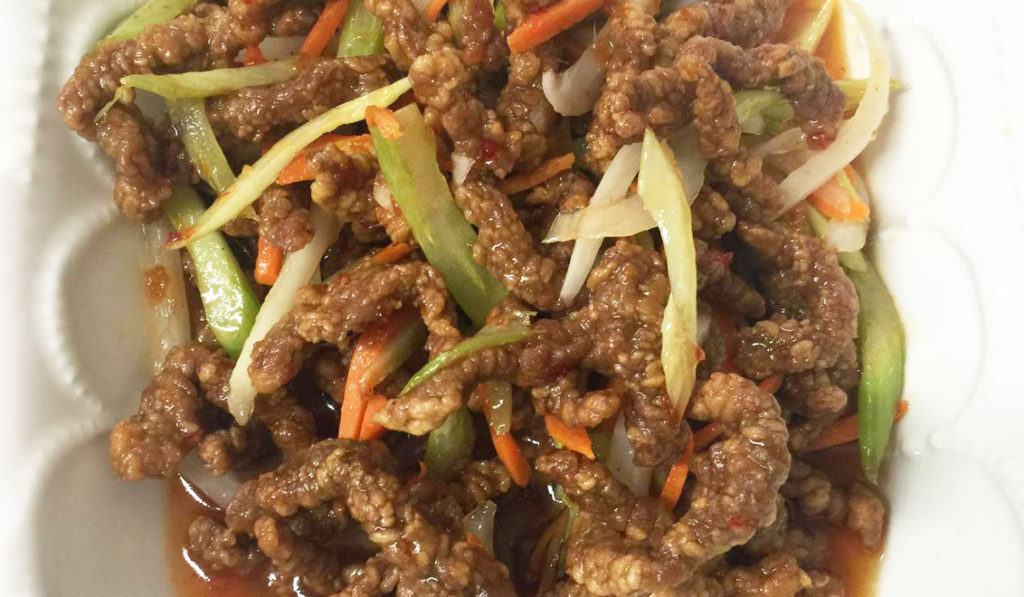 Ginger Beef
Very thin strips of coarsely battered beef piled atop a deep orange yellow sauce with pieces of small red spice suspended throughout. The first forkful makes one think that the beef will be dry or overcooked. However, these are unique in that they have crunch and yet they are easily chewed. The subtle flavour of the beef and batter is a great counter point to the spicy ginger of the sauce. A very pleasurable and flavourful experience!
Lemon Chicken
Real lemons and lightly-battered chicken make this a lemon-lovers delight!
A nice addition to any order and a real crowd-pleaser.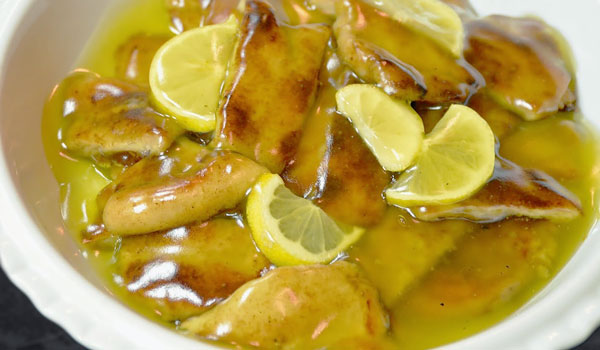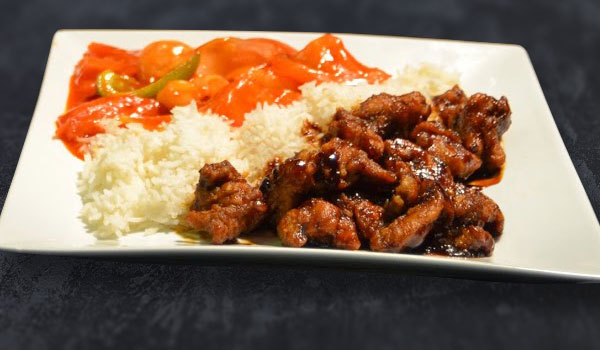 Dragon and Pheonix
Two of our most distinctive dishes together with white rice. The flavours will delight your plate. Perfect for one person or for sharing. The tomato shrimp has a lively tomato sauce that adds delicious flavour and is accented with green peppers.
Our General Tsa's Chicken is lightly spiced similar to a smoky barbecue flavour. Together this combination is sure to please!
Happy Family
This dish is so aptly named Happy Family because it is a happy family of fresh vegetables, pork and shrimp, all cooked to perfection.
It will make everyone around your table happy because the medley of vegetables includes something that everyone will enjoy and is balanced with delicious light protein.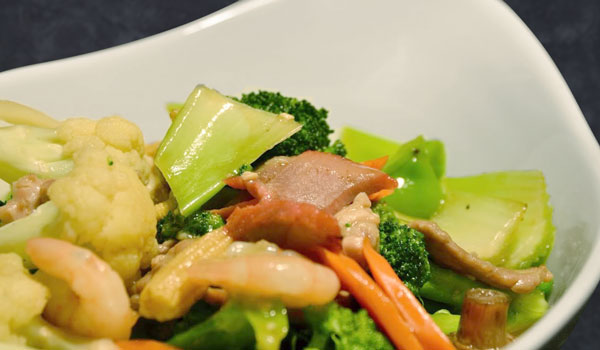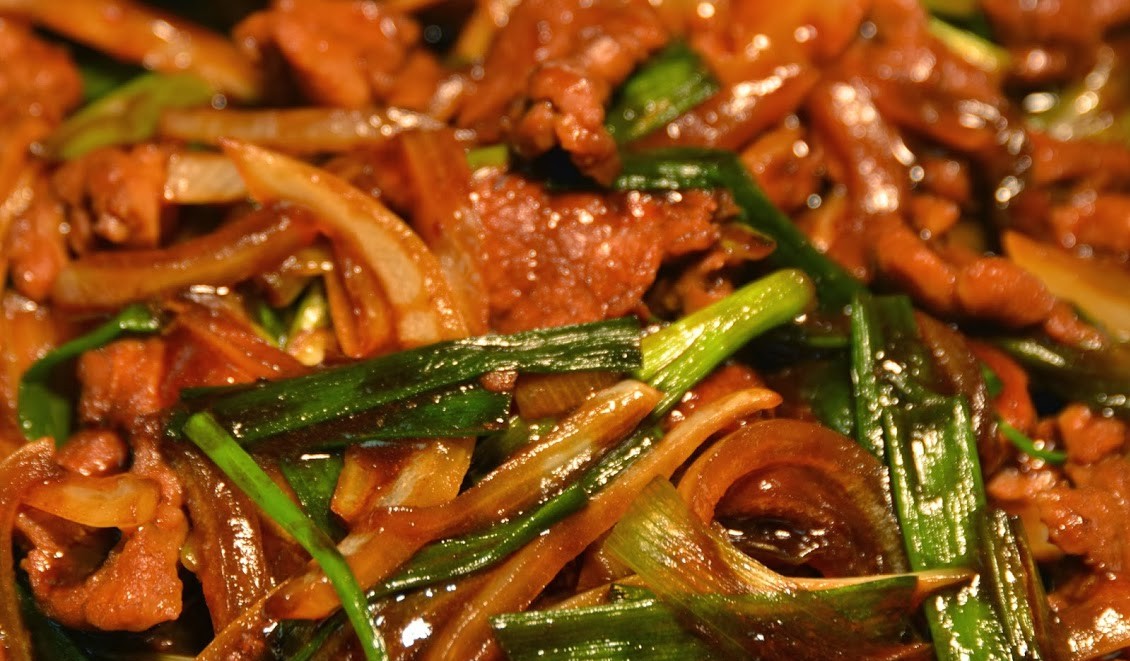 Mongolian Beef
Thin strips of green and white onions and red peppers nestled with lightly spiced beef that has a bit of a lasting heat from the spicy pepper. It is a pleasant surprise, as you notice it after you finish your tasty mouthful.
General Tong's Chicken
Battered chicken with a dark umber gravy. This chicken is covered with a chewy, flavour releasing, translucent coating that retains the strong, deep flavoured, slightly peppery essence that you smell as well as taste while you chew into the delicate meat portions. It is very difficult not to keep reaching for more!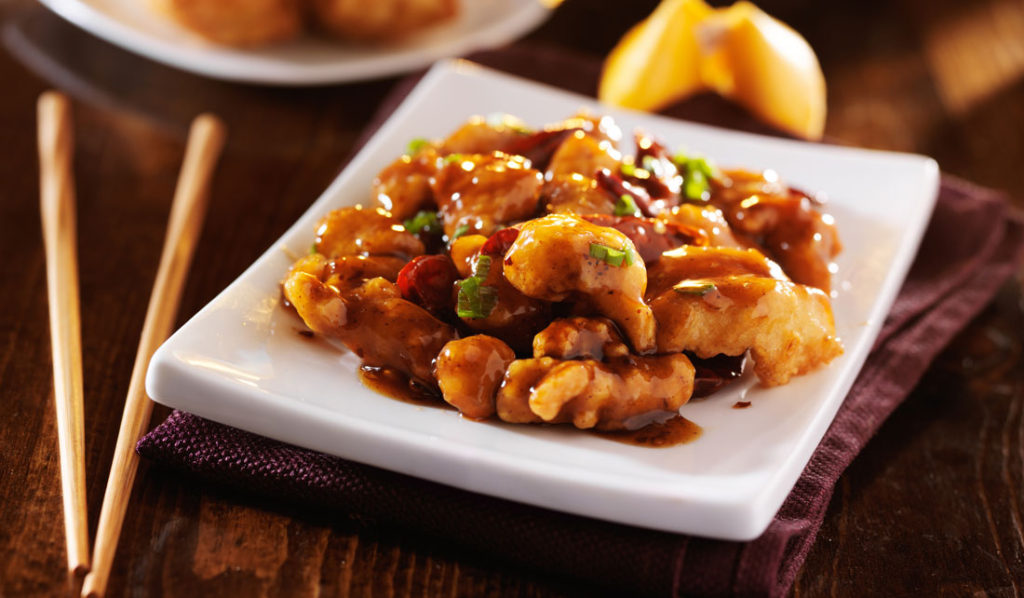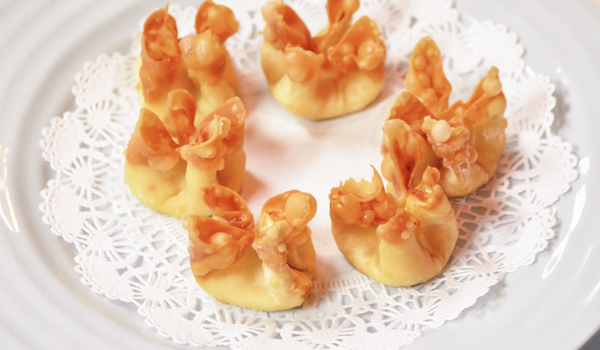 Crab Puffs
A warm, melt in your mouth, pastry with slightly crunchy, lightly browned tops and a base that is soft and filled with a hint of crab in a rich and creamy blend of subtle flavours and textures. It is sure to please the senses!
Wonton Soup
A variety of fresh colourful vegetables in a clear amber broth! Broccoli, sliced carrots, peas, Chinese cabbage and thin slices of pork surrounded by scrumptious wontons. Wontons that when chewed, burst forth with flavour that is a blend of seasoned meat and just the right amount of salt. The lasting flavour stays with you until you reach for the next savoury bite!